God bless you both.
The President of Dallas Dog Rescue Rehab Reform takes on the responsibility of caring for dogs in desperate need. Though the group formed to help rescue street dogs in Dallas, Texas, they've evolved into a last resort rescue for dogs that most likely won't get adopted.
One of those "last resort" dogs came to Dawson from a shelter in San Antonio recently. Her name is Serenity and what makes the Husky special is her appearance. The dog has an invasive tumor that has "invaded her nasal cavity and gone up above her eye sockets and skull."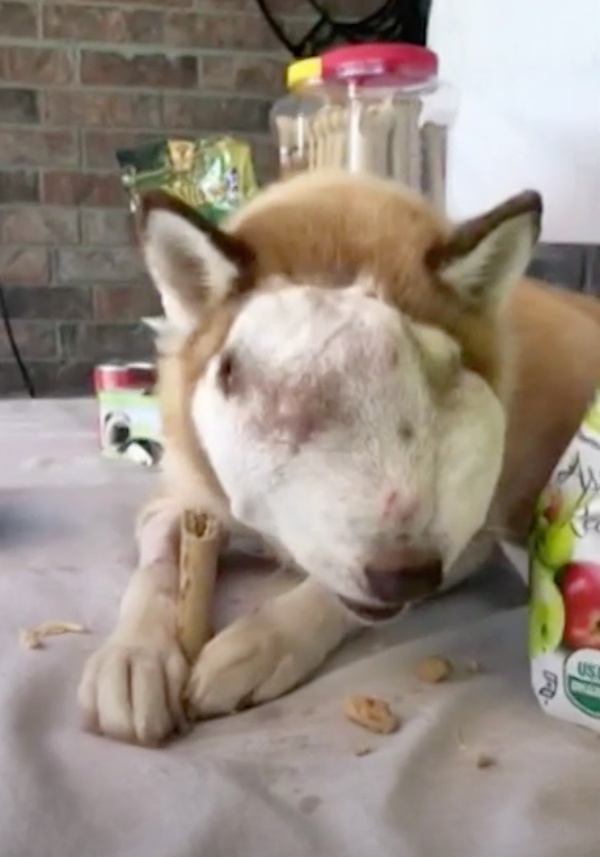 Most of the bones of her face have been affected by the tumor.
So far, Serenity has seen an oncologist, internal medicine specialist, and a critical specialist for help. She can see, breathe, and eat, but there isn't anything they can do to fix the tumor.
Although Dawson was hoping for better news, she will continue to love Serenity and provide her with an amazing life.
So grateful that someone took her and she wouldn't be left alone get that baby the love that she needs and the medical sttention. Feel so bad that the doctors can't help this precious furbaby!
Bless this amazing lady for giving this precious dog and loving and forever home this is what all dogs deserve.
We wish her all the best!
SHARE this Precious story with your friends and family!