Her human didn't even know what her dog was doing, then she got the texts…
Ludivine the Bloodhound has made quite the splash in the small town of Elkmont, Alabama, recently when she decided to forgo her morning potty break and instead decided join the Elkmont Trackless Train Trek Half Marathon.
Ludivine's mom April Hamlin had let her outside to do her business when she escaped the yard and went to see why everyone in the race was at the starting line. As soon as the gun went off, she began running.
One of the runners, Tim Horvath, ended up running most of the race with the Bloodhound and had simply assumed her owner was nearby somewhere.
He told Runner's World, "I saw her for the first time in the parking lot before the race. She came bouncing up, and I petted her on the head. I saw her collar, so I just figured she was somebody's dog. Elkmont is a small town where everyone knows everybody, so it didn't strike me as unusual."
Elkmont has a population of 400.
Ludivine ended up running the entire 13.1-mile race! She even made a few stops along the way to the bathroom, say hello to some cows and sniff around!
The organizers even timed her, placing her 7th overall with a time of 1:32.56 (unofficially, of course).
But the race volunteers couldn't let the unexpected participant go away empty pawed so they arranged to give her her very own medal when mom came to pick her up. April was texted about Ludivine's presence by friends at the race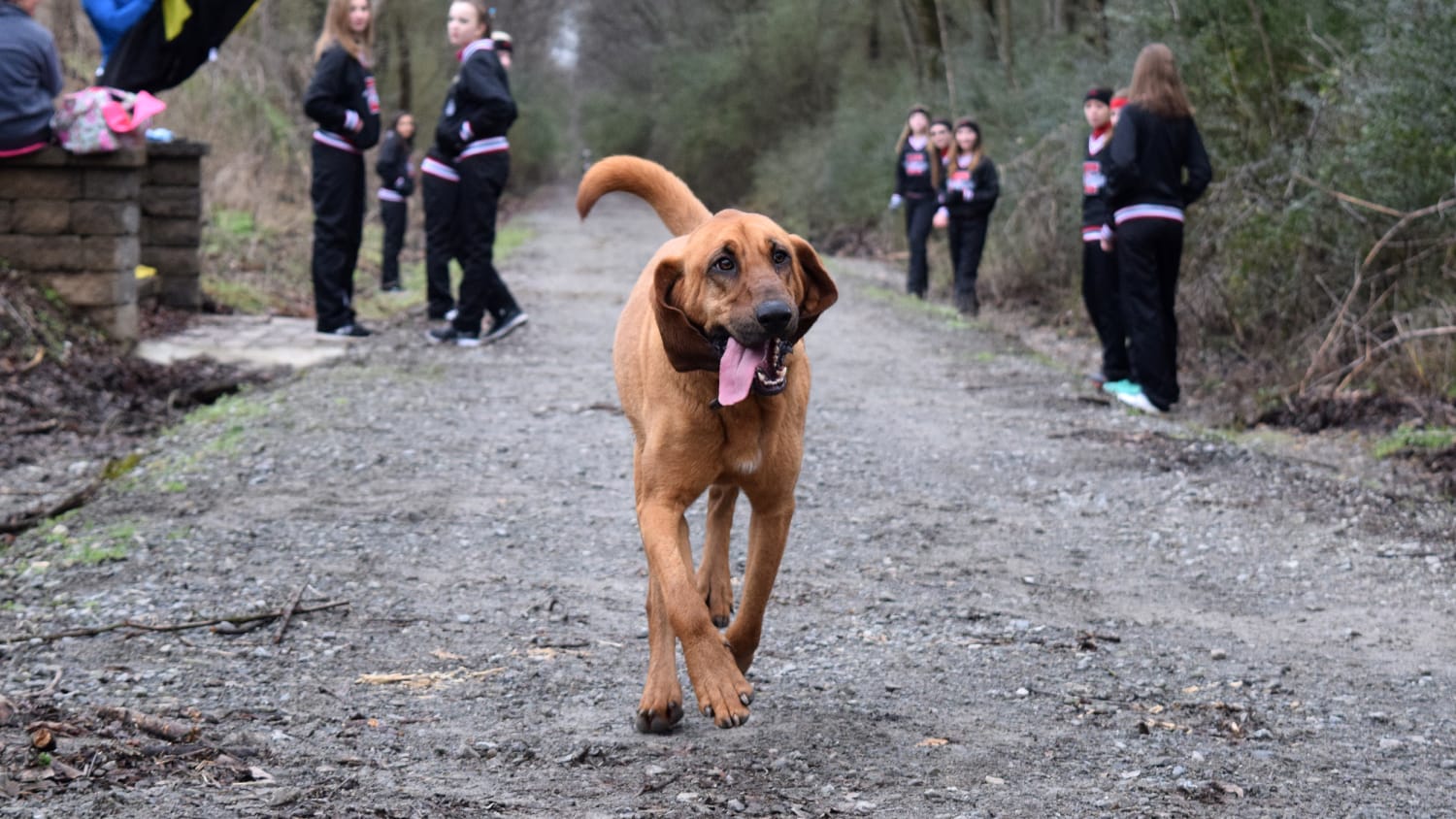 It all came as a complete surprise to April, who said, that Ludivine is usually quite lazy. She was worried at first that Ludivine might have gotten in the way of the runners. But, as it turns out, Ludivine's participation has raised the profile of the small event, which helps raise money for the local school district's athletic programs.
Race organizers say they have been "overwhelmed at the amount of support that has been generated by this sweet, sweet dog!" So, they have decided to pay it back and announced their race has officially been renamed.
"It took us a long time to come up with a name for our race and nothing we came up with seemed to be the 'it' name. After news of Ludivine broke, it was suggested we rename it and without any argument, it was decided that in honor of Ludivine and her accomplishment, the name of our race will be changing to Elkmont's Hound Dog Half!"
That seems to be very fitting!
Share Ludivine's adventure with your friends!